Burlesque and Pin-up attire broke out in the late 1800 with performers utilizing the fashion to advertise upcoming performances. Later it resurged to the style we know and love today, among the solders in World War II. Think of Betty Gable or Marilyn Monroe while in the modern era, glamour girl Dita Von Teese and alternative rocker Gwen Stefani refined the style.

Pin-up and Burlesque fashion allows women to embrace their sexuality and express it through vibrant and luminous attire. As a liberating aesthetic it provides confidence and strength while embracing natural curves through leopard, polka dot, and cherry prints.

High waisted capris and couture chic flare dresses should accompany strappy wedges or platform pumps. Wing-tipped liner and sizzling red lips, finished with Retro-chic victory curls or the Betty Page bang is sure to make anyone look like a real-life pin-up.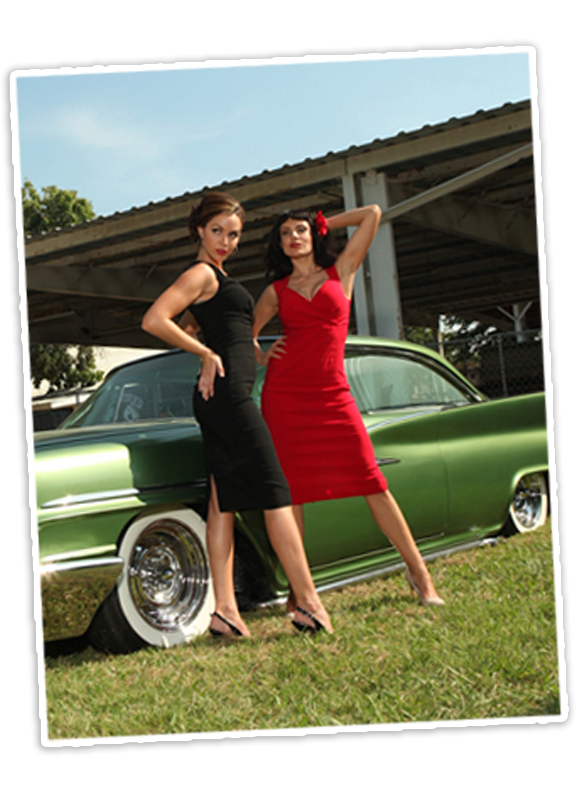 Shipping From Our Store
Did you see something in our store that you can't fit in your suitcase? Did you see something on our Instagram that you just HAVE to have? Our collections are seasonal - and usually only come with a few pieces in each size. Don't lose out on the piece you fell in love with! Give us a call or shoot us an email - we'd be happy to ship to you. Just don't forget to tag us when you receive it! #norulesfashionnola