Login
Log in if you have an account
Dont have an account? Register
Renaissance Fashion for Women & Men
Some believe the Renaissance shaped fashion and overall identity in people from all walks of life, from peasantry to royalty. The Renaissance fashion made a splash in modern times with an "old world" meets "new status", blending worldly fabrics with comfort and charm.

Today's style brings a vintage element of earth tones and color combined with cotton, satin and velvet to finish off a perfect bodice, layered skirt or exquisite surcoate.

Peasant and bell sleeves are only the beginning for those with a flair for the traditional. This style requires an old soul with a bit of reincarnated history to connect a wearer to the era. It no longer holds social status, rather a personal sensation of feeling like royalty each time one slips on Renaissance apparel. It is more than dressing, it is a journey.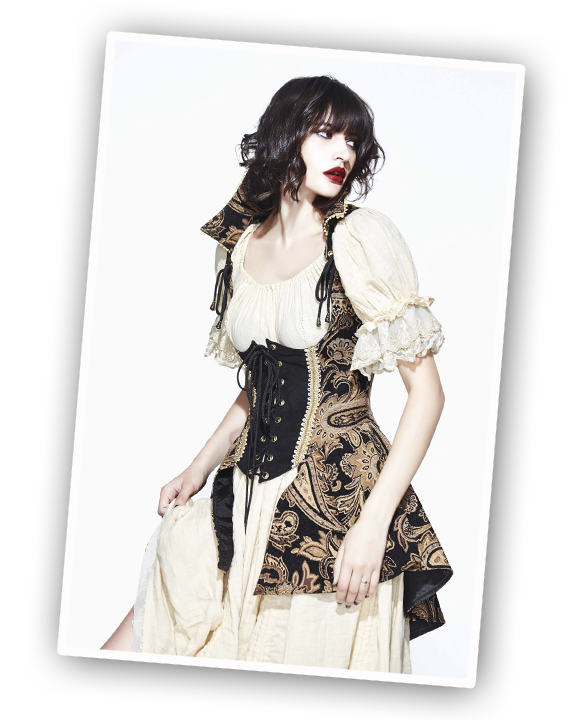 Shipping From Our Store
Did you see something in our store that you can't fit in your suitcase? Did you see something on our Instagram that you just HAVE to have? Our collections are seasonal - and usually only come with a few pieces in each size. Don't lose out on the piece you fell in love with! Give us a call or shoot us an email - we'd be happy to ship to you. Just don't forget to tag us when you receive it! #norulesfashionnola